The luxurious 'Old Frankfurt Motel'.
Genuine imported Linoleum!
Here's a shot of Bijoux Falls with some life in it (full screen).

I checked the weather forecast for the area ahead that I've been looking forward to: Jasper N.P., Lake Louise, Icefields Parkway, Mt. Robson, Banff.
Chance of rain today.
1/4 inch of rain tonight
1/4 inch of rain tomorrow.
I hope it's not too deep - My boot covers developed a tiny leak while on the Dalton...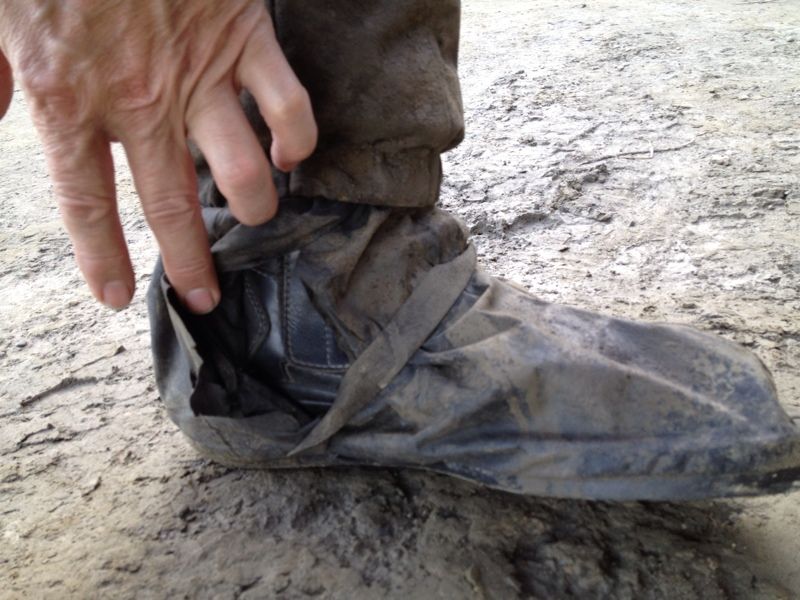 It's too late into the trip to wait out the rain for a couple of days, so I'm heading that way and hoping for enough clear sky to get some good photos.
That's the trouble with photography in the higher elevations - when it's cloudy, you don't just lose the sunshine, you lose the mountain peaks.
I've received similar advice from two separate people about the parks:
Jasper is fantastic and not crowded.
Banff is also beautiful, but being so close to Calgary, is flooded with tourists from all over the world.
"It's worse than Yellowstone", said one guy.
I think the Icefields Parkway leads through both parks, so I suppose I'll see for myself.
Life is good!