OK, so I'm a gadget junkie.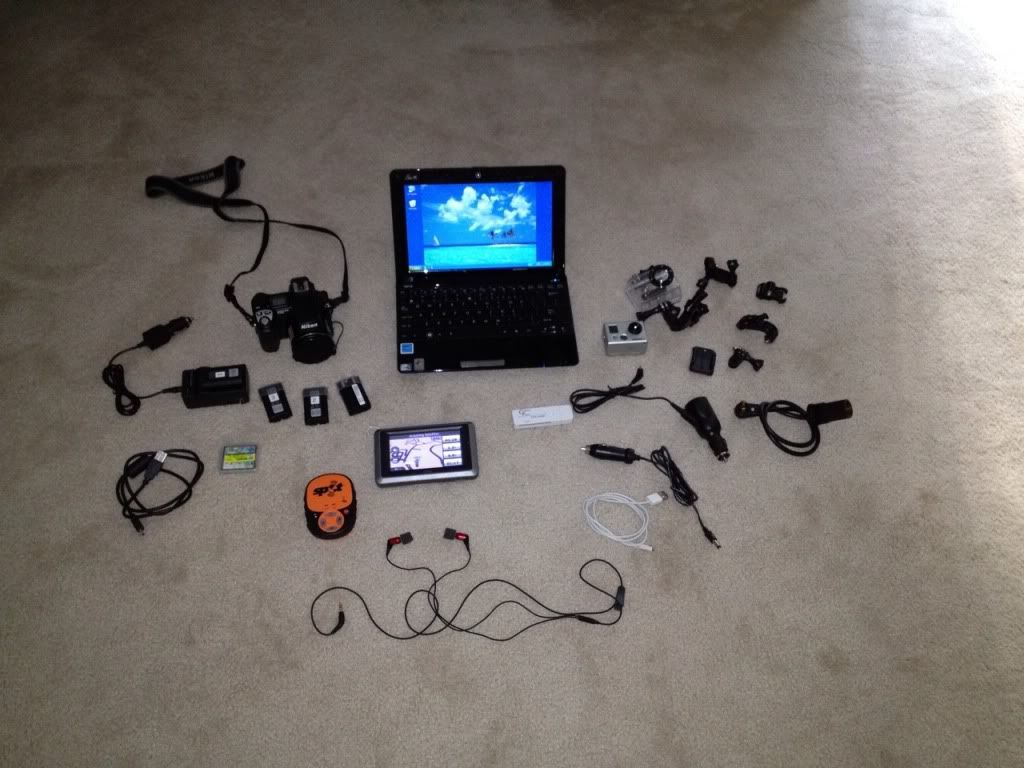 I have a
very
good
reason for taking each of these items on a bike trip.
That's my story and I'm sticking to it.
GPS (Keeps me from accidentally going to Argentina, or passing up a Waffle House)
NetBook PC - Posting to the Blog and plotting the next day's course for the GPS.
Nikon CoolPix 5700 - Big and bulky, but it has 8X optical zoom and a great lens.
GoPro HD Hero2 cam - I hope to bring back some good riding footage.
SPOT GPS Messenger - So my wife can track me.
Etymotic MC5 earphones - So I can hear my GPS. And then argue with it.
iPhone (I took the photo with it) - All the way to Alaska without Angry Birds? Get real.
Extra batteries and memory chips (Camera & GoPro).
12V chargers for everything - My tent doesn't have an AC outlet.
Helmet mounts and highway bar mounts for the GoPro.